Advy Chemical
ADVY CHEMICAL PVT LTD, Plot No.A-334/336/338,337 & 339, Road.No 25 & 26, Wagle Estate, Thane Mumbai - 400604.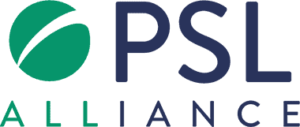 Advy Chemical Private Limited (ACPL) is a pioneer in the development of polyclonal antibodies and native human antigens used in the manufacture of finished reagents in the In Vitro Diagnostic (IVD) Industry.
Consistently high quality, reproducible results and a flexible approach to address the needs of each customer has helped them to emerge as the provider of choice to IVD manufacturers' world over. Advy exports its products around the world, significantly to USA, Europe, Japan and China. On the back of a successful reputation and a growing base of experiential knowledge, Advy also entered into the Indian market since 2010.
Products
C Reactive Protein
Alpha 1-microglobulin – a renal biomarker
Kappa & Lambda – Free light chains
Sectors
antibodies
kits
in vitro reagents
Custom Services
Antibody Purification
Antibody Validation
Assay Development
In Vitro Contract Research
IVD Reagents
Protein Purification