Bio-Rad
Bio-Rad Laboratories Ltd. The Junction, Station Road, Watford, Hertfordshire, WD17 1ET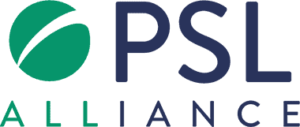 Powering Scientific Research Since 1952
For over six decades, Bio-Rad Laboratories has served life science research and clinical diagnostic customers worldwide via its global network of operations. Bio-Rad is internationally renowned among academic institutions, pharmaceutical companies, and major research centres for its commitment to quality and customer service. Founded in 1952, Bio-Rad has built long-lasting customer relationships over the years that has advanced their research and development efforts leading to the introduction of innovative products to help accelerate scientific discovery and improve healthcare.
In January 2013, Bio-Rad acquired AbD Serotec, a world leading antibody manufacturer and supplier with over 35 years' experience in the antibody market. In May 2016, AbD Serotec fully transitioned into the Bio-Rad brand, changing its name from AbD Serotec, a Bio-Rad company to Bio-Rad.
Pairing a company with a history of developing life science instrumentation, together with an experienced antibody manufacturer makes Bio-Rad uniquely positioned to develop technology and products that provide complete workflow solutions, such as StarBright Dyes and the ZE5 Cell Analyzer. Additionally, their in house scientists and antibody knowledge mean that we can offer highly specialized technical support, resources and specialized services like their flow cytometry panel building service, to complement their products.
To help you find the right antibodies and resources for your experiments as easily as possible, Bio-Rad has a dedicated antibody website supported by a cutting-edge antibody search engine – A.I.den, powered by the latest artificial intelligence technology. This website showcases their range of over 9,000 antibodies and reagents, covering key areas including immunology, cancer, veterinary – translational animal models, neuroscience, and cell biology. They also offer a significant portfolio of secondary antibodies designed to suit different experimental needs, like multiplexing, and ranges of accessory products and kits to support assays like flow cytometry and western blotting.
Bio-Rad's Commitment to Your Success
When you purchase an antibody from Bio-Rad, you get more than just the vial.  Bio-Rad's commitment to your success starts before you place an order with their resources and tools designed to help you to choose the right antibody for your needs and assist with your experimental design. After purchase, if you need extra support, Bio-Rad's team of experts can guide you through assay optimization and troubleshooting. Alternatively, you can consult their online application specific resources.
Sectors
antibodies
in vitro reagents
custom services
Custom Services
Recombinant antibody generation
Bulk Catalogue Antibody Production
Custom conjugation
In Vitro Antibody Production
Custom PCR plastics and reagents
Custom products