General Biologicals Corporation
No.6, Innovation First Road Hsinchu Science Park Hsinchu 300092 Taiwan, R.O.C.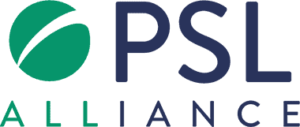 About General Biologicals Corporation
General Biologicals Corporation (GBC), founded in 1984, is an industry leading in-vitro diagnostic device manufacturer with IVD Class III, GMP and ISO 13485:2003 certification.
GBC focuses on RT-PCR (COVID-19, HBV, HCV), ELISA (Hepatitis, Retrovirus, Fertility, Tumor Markers, Thyroid, Steroids), Lab Automation (ELISA, Nucleic Acid Extraction), Viral Transport Medium (VTM), Viral Nucleic Acid Extraction (NAT), COVID-19 Ag Rapid Tests, Liquid Biopsy (Circulating Tumor Cell detection technology) and patented anti-bacterial peptide based OTC Personal Health Pharmaceuticals. GBC also manufactures antibodies (H Panels) and EpCAM.
USPs
For over 30 years our focus has been to deliver consistently better diagnostic technology more affordably, and with greater precision. Our range of advanced technological solutions will keep you at the forefront of your field.
Products
ELISA Reagents (Hepatitis, Retrovirus, Thyroid tests, Fertility tests, Tumor markers, Infectious disease, Steroids)
ELISA Automation (Plate Reader, Strip & Plate Washer, Semi/Fully automated processing systems)
RT-PCR (HBC, HCV, HER2, SARS-CoV-2)
Viral Transport Medium (VTM)
DNA/RNA Extraction instrument and reagents
Antibodies (H Panels) and EpCAM
Liquid Biopsy (Circulating Tumor Cell detection technology)
Patented anti-bacterial peptide based OTC Personal Health Pharmaceuticals
Sectors
in vitro reagents
antibodies
kits
molecular
custom services
lab supplies
cells tissues
Custom Services
OEM
Raw materials
Antibodies
Antigens