Animal Free Research UK
Animal Free Research UK 27 Old Gloucester Street London WC1N 3AX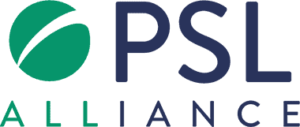 About Animal Free Research UK
Animal Free Research UK believe that experiments on animals are scientifically and ethically unjustifiable, and that pioneering animal free research provides the best chance of finding treatments for human diseases.
Whilst UK law enshrines the principles of the 3Rs – the replacement, reduction and refinement of the use of animals in research, Animal Free Research UK does not endorse the 3Rs. Instead, their focus is and always has been solely on replacement – enabling scientists to stop using animals in medical research.
Animal Free Research only support and fund research that uses non-animal methods. They do not fund refinement or reduction research, or any research that uses animals or animal-derived biomaterials.
VISION, MISSION, VALUES
Vision
To create a world where human diseases are cured faster without animal suffering.
Purpose
Our purpose is to enable scientists to stop using animals in medical research.
Mission
By pioneering excellence, inspiring and supporting scientists and influencing change, we will end the use of animals and improve medical research.
Values
Rigorous and evidential – we present factual, reliable information. Our work is evidenced-based, thoughtful and respected by our peers.
Pioneering – we place ethics at the heart of science through innovative, solutions-focused research. Our determination drives scientific discovery forward.
Compassionate – we care deeply about people and animals. Our ambition to end suffering is heartfelt and unswerving.