Looking to replace or build your website? 
Specialising within the life science sector, we offer high quality website design and hosting services with the flexibility to meet your business' needs. Whether your current website requires updating or you're starting from scratch, we have the tools to make your online presence as effective as possible. We specialise in working with scientists to create fast, optimised, responsive and mobile-friendly websites to present their technical concepts to the global scientific community.
We usually work with WordPress as the content management system (CMS). A WordPress website requires expertise to build and design but once up and running it provides our clients with easy content management, product management, scalability, and integration to external marketing services.
Our team of web developers, SEO specialists and technical content writers will take the time to understand your goals, creating a bespoke website that engages your audience and performs well in search rankings. Our website design and development services cover the following:
A branding style document detailing out typography, colour palettes, images, and page templates
Integration with Google Analytics
Content migration from a current site to your new site
Well-designed back end for easy administrative management of the site
SEO expertise to ensure your pages generate traffic organically from search engines.
Integration with social media platforms, contact forms, and quote requests
Regular calls with the team to review progress and discuss the next steps
A UX focused approach to web design
Complimentary 1-hour training session with our team to ensure that you are comfortable with editing your website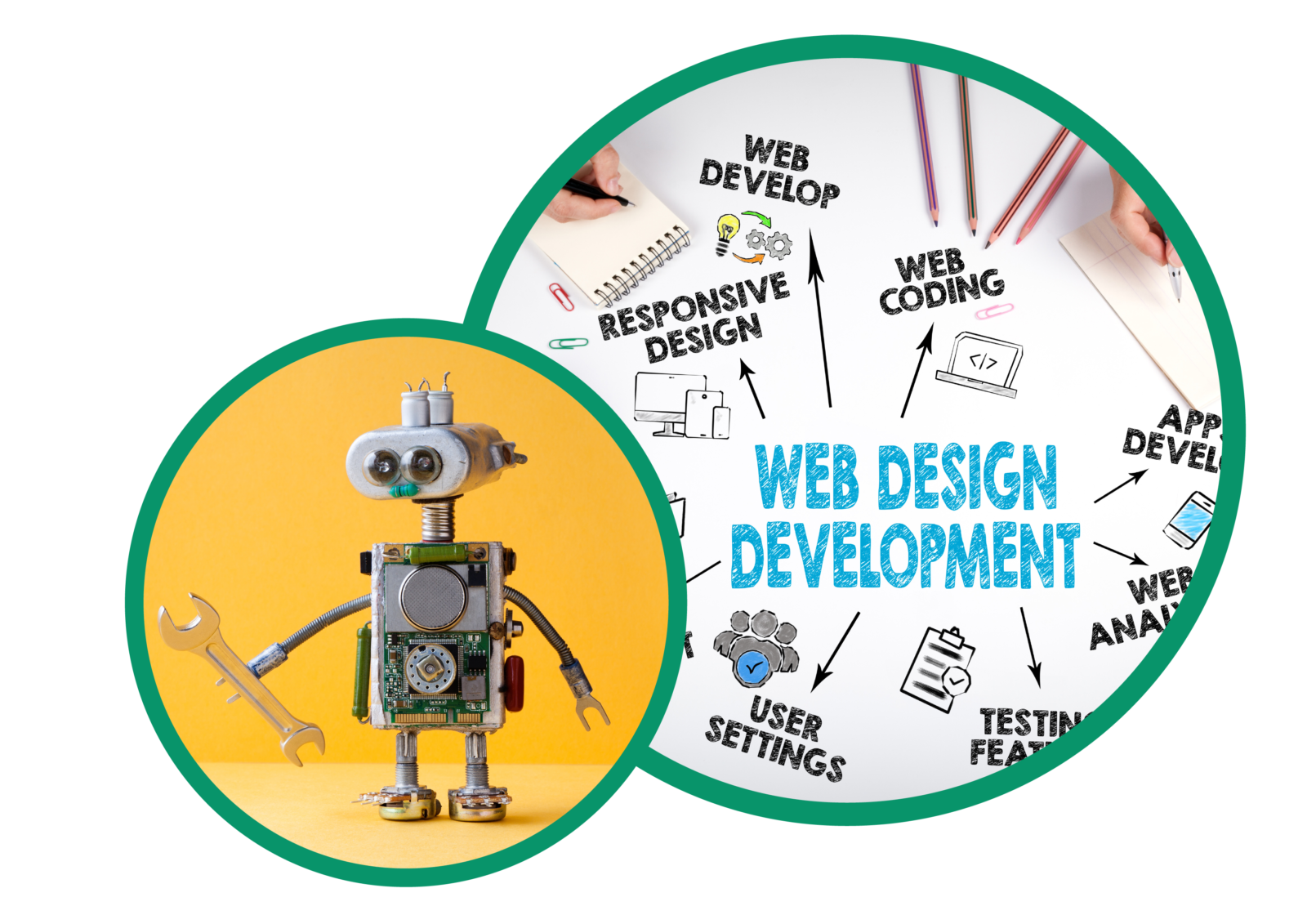 You'll be kept up to date with progress and involved in all important design decisions throughout the website build.
We set up a call to learn about your products/services, and work with you to identify the key messaging you want to convey. 
Our team create a brand guidelines document, some initial webpage designs and a wireframe for the site
We build a development site and begin the development process
A comprehensive quality check and client review is to be completed to ensure everything is ready before the go-live date 
Website Launch! Fully managed process, including site redirects, updating forms, updating Google Analytics, etc is all taken care of 
Website hosting and maintainance
We offer a 1-year hosting package for a website that we have developed, or we can take over the hosting of your current website. When transferring the hosting of a website over to us we will require certain credentials, like FTP details, but other than that we will manage the process of transferring your current website over to our servers.
Your website will be hosted on our GridPane servers we allocate websites to providers such as Amazon, Google etc. Therefore allowing us to start up VPS cloud instance running from a 64GB NVme and on its own IP address. The VPS server is then configured and optimised specifically for WordPress using the GridPane framework.
Managed plugins upgrades, daily backups, and security in the form of Firewall and Virusdie
Easier maintenance of the site as we would have direct access to the UK web server and do not have to involve a third-party for technical support. Therefore, saving downtime should something break i.e like a plugin update.
SSL certification included
Licenses for certain plugins